Brownlee Primary School, which is situated along Wallace Avenue, in the heart of Lisburn's Historic Quarter, was originally built in 1913, with a two-storey extension added in 1960.
 
The newly refurbished accommodation comprises 7 classrooms, ICT suite, Assembly/Physical Education hall, which also serves as a dining room, library, Music Room, Pupils support areas an outdoor play garden, staff accommodation and offices.  The interior is bright and stimulating with recent extensive redecoration having taken place throughout the school.  Brownlee is also very well equipped with ICT and audio-visual equipment. Each class has Internet access with Interactive Whiteboards, laptops and iPads incorporating the top recommended educational software for children to use. 
 
The current teaching staff is the Principal plus 7 full-time assistant teachers and 2 part-time teachers with responsibility for additional needs. The school also has a full compliment of classroom assistants and non-teaching personnel who are deployed effectively throughout the school.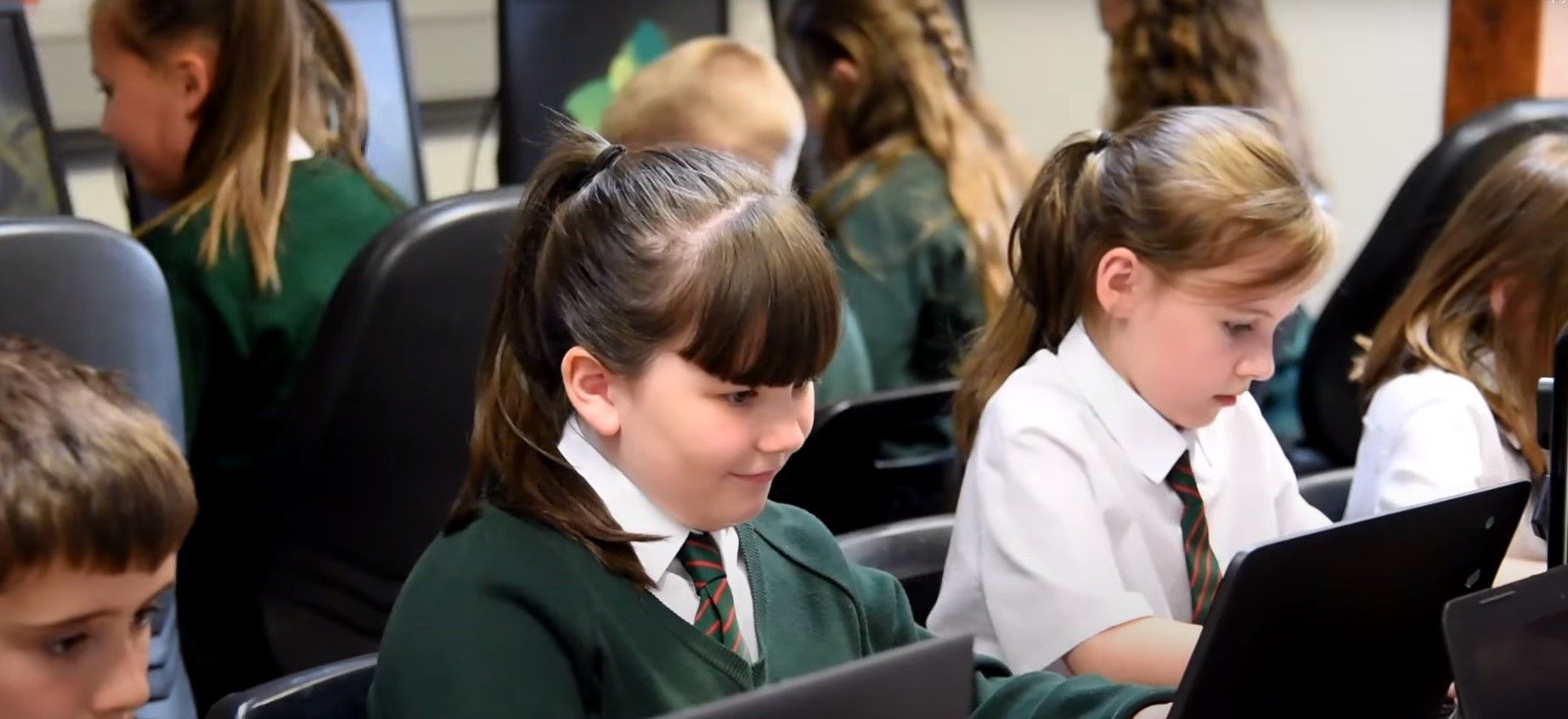 The school aims to provide a rich and varied experience for all children, in order to promote the spiritual, moral, cultural, intellectual and physical development of each child in a pleasant, caring and happy environment.  Alongside the development of competence in the basic skills, emphasis is placed upon developing confidence, self-esteem and consideration for others in order for each child to reach their full potential.  Although Brownlee is a relatively small school of around 200 pupils, it strives to give each child the opportunities they might receive in a larger school, while still maintaining a caring family atmosphere. 
Parents are kept informed throughout each month by way of the school newsletter and website.
 
Educational visits including residential experiences to Ireland, England, Scotland and Europe form an integral part of the curriculum.  The talent and expertise within the staff and parents is utilised in the school's extra curricular programme, which consists of a language club, eco-club, football, netball, hockey, cycling proficiency, choir, guitar tuition, tennis, cookery, dancing, drama, art and Scripture Union.  Music tuition including woodwind, string and piano lessons are organised through the Lisburn Music Centre.  Local dignitaries and other special guests are regularly invited to the school to speak to the children. 
 
Brownlee offers wrap-around care with a breakfast club from 8.00am and after-school provision which includes homework supervision for children of working parents. This runs from 2.00-6.00pm daily and is registered for various voucher initiatives and child tax credit.
 
Parents are encouraged to play an active part in their child's education and frequent opportunities are taken to involve them in the life of the school.  There is an active Parent / Teacher Association, which willingly gives of its time and talents in providing finance to purchase extra resources for the school.
 
The members of the Board of Governors are keenly interested in all aspects of Brownlee Primary School and are delighted with the school's high academic attainment and child-centred Christian ethos. The school is very proud of its welcoming atmosphere to pupils of all religions and traditions.
 
 
The Brownlee Playgroup is located on the school site and provides an educational programme for children of pre-school age. The playgroup is organised by "Little Rays" and has funded pre-school places. 
The school is under the control of the Education Authority.

Education Authority, Grahamsbridge Road, Dundonald Belfast, BTI6 Telephone: (028) 90566200.